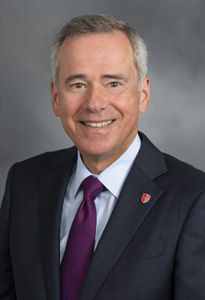 On January 17, we honored the life and legacy of Dr. Martin Luther King Jr.
Dr. King dedicated his life to the nonviolent struggle for civil rights, as he fought to transform the deeply ingrained culture of segregation, discrimination, poverty and injustice for Black people. Many believe that Dr. King's most enduring legacy is the creation of the Civil Rights Act of 1964, often considered the crowning achievement of the civil rights era. The law ended the legal separation of people by race in public places and banned job discrimination based on race, color, religion or national origin, and later sexual orientation and gender identity.
For our country today, MLK Day matters because it draws our attention to Dr. King's legacy of service, which forces us to closely examine the progress that has been made in upholding his struggle for racial justice, economic equality and economic mobility for the Black community. The past few years have shown us that we still have a lot of work to do to advocate for Dr. King's ideals and to support his dream of racial justice. This is particularly important for those of us who work in healthcare as people of color continue to be disproportionately affected by the ongoing COVID-19 pandemic.
For the Stony Brook University and Stony Brook Medicine community, MLK Day also inspires us as individuals to think about how we can be of better service to others. Our aim is to embody these guiding principles every day and to demonstrate our commitment to diversity, equity and inclusion, not just as an acronym but as a foundational mission. I am hopeful that we can honor Dr. Martin Luther King Jr. through our actions and through our commitment to recognize and address the healthcare inequities that continue to impact communities of color on Long Island, across New York State and throughout the nation. As Dr. King once said in his I Have a Dream speech, "It would be fatal for the nation to overlook the urgency of the moment."
Hal Paz, MD, MS
Executive Vice President
Health Sciences
Stony Brook University