The Women and Infants Center at Stony Brook is currently participating in a quality improvement program called Best Fed Beginnings. Our goal in participating in this program is to achieve Baby Friendly designation through our efforts to improve maternal –infant health care. In keeping with this goal we have established a Breastfeeding Support Group open to all mothers delivered at Stony Brook.
Our Mission is to provide a safe and private place in the community where women can come to receive education and support in breastfeeding from a certified lactation counselor or consultant.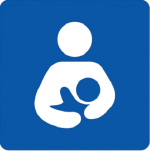 Please inform all prenatal and postpartum women about this group.
| | |
| --- | --- |
| Start Date: | Weekly — Mondays |
| Time: | 7-8PM |
| Contact: | Keri Maldonado, 631-444-7650 |
Free Online Breastfeeding Support Group
Due to the COVID-19 pandemic, we have moved our Breastfeeding Support Group online until further notice. Our online support group will take place on Monday evenings from 7PM-8PM through the Zoom APP.
In order to receive the Zoom registration link prior to the meeting, please be sure to register by 3PM the day of the meeting. Once registered, you will get a confirmation email (sent out the day of the meeting you signed up for) with an invitation including instructions on how to download the Zoom APP and join.
All video cameras must be turned off during the duration of this meeting. Only the facilitating midwife will have their camera on for the duration of the meeting. This support group is intended for mothers and babies only, no partners or family members. All conversations are confidential. Please find a private, quiet and comfortable space where you can participate.