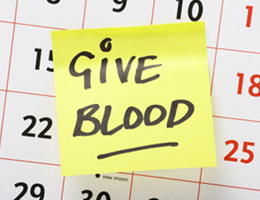 Stony Brook University Blood Bank is located on the 5th Floor of the University Hospital.
Stony Brook University Hospital Blood Bank is open 6 days a week as follows:
Monday-Friday 6 am-7 pm
Saturday 9 am-4 pm
You can schedule an appointment to donate blood or platelets by calling (631) 444-DONATE (3662) or by clicking here to visit our online portal where you can create an account and schedule an appointment online.
Walk-ins are welcome. On weekends, holidays, before 8 am and after 4 pm on weekdays please call 631-444-2634 as our hours may vary.

For Appointments
Call: (631) 444-DONATE (3662)