After serving the cardiac community in Suffolk County for more than three decades, Thomas Ribaudo, MD, has retired. During Dr. Ribaudo's tenure with our practice, he also served as the Chief of Cardiology at St. Charles Hospital as well as the President of the medical staff and medical board. He co-founded the chest pain emergency room and the hyperbaric oxygen therapy programs at John T. Mather Memorial Hospital. He was also a former managing partner at North Suffolk Cardiology.
Dr. Ribaudo's career as a cardiologist has touched thousands of lives. We will forever be grateful for his commitment to his patients and the cardiology community.
When asked about what it was like to work alongside Dr. Ribaudo, here is what some of our physicians had to say: 
Congratulations to Dr. Tom Ribaudo on his retirement – for the last 27 years, I've known Tom as a colleague and a friend. As a colleague, working with such a well-trained, intelligent, and compassionate physician has been a pleasure. Tom has always been committed to obtaining the best care for his patients and has often been generous with his time, serving in leadership roles in the hospitals and our practice. 
As a friend, I've enjoyed his intelligent conversation, sense of humor, and unique perspective on life. But what I most admire about Tom is his unwavering dedication to his family. I wish Tom plenty of happy moments spent with his family in this next chapter of his life.  
All the best and happy retirement 
– Dr. Thomas E. McBrearty

Tom has been a role model since I joined North Suffolk Cardiology. He has been a great friend and mentor, and his dedication to his patients has been inspiring. He has always had a down-to-earth and practical approach to patient care while being a caring and compassionate physician. Tom is well-loved by patients and colleagues alike. As Tom moves to the next chapter of his life, I wish him and his family the best.  
- Dr. Robert A. Kulina
Dr. Ribaudo's dedication to the field of cardiology is something we will be forever grateful for at North Suffolk Cardiology. Although we will miss him dearly, we wish him the best in his retirement.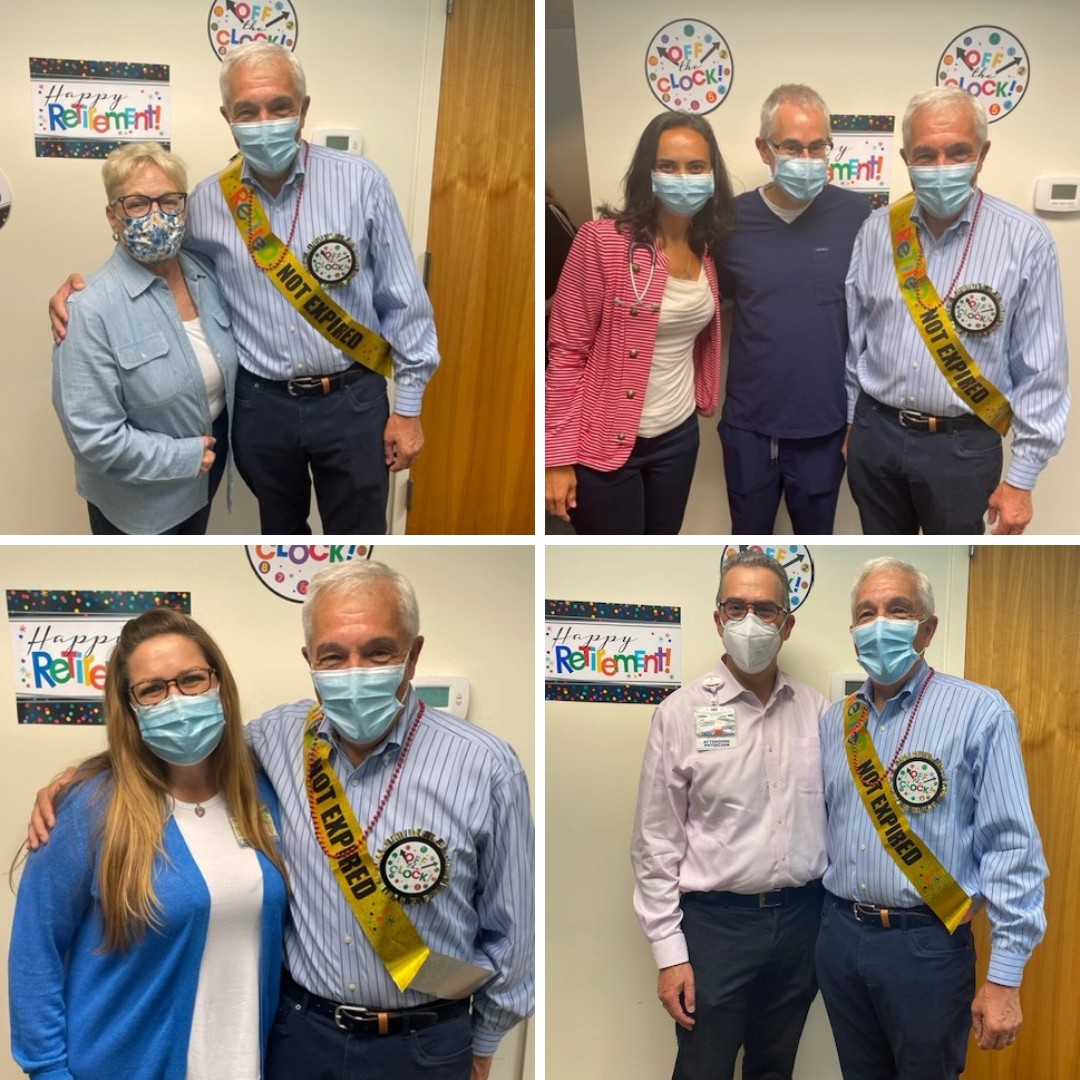 Comments
Congratulations Tom on your retirement . Enjoy many long years in your retirement .
Kevin Olson
Add new comment