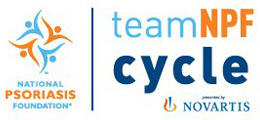 RIDE WITH US!
Support Dr. Evan Jones and the Stony Brook Dermatology Associates team in their ride to raise funds for Psoriasis Patient Research!
Click here to learn more and register.
---
Patient Care
Clinical care for Dermatology patients is provided at our Stony Brook Practice Location (631-444-4200), as well as at the Veterans Administration Medical Center at Northport. Clinical specialties include, but are not exclusive to, atopic dermatitis, allergic contact dermatitis, alopecia areata, cutaneous allergies, autoimmune blistering diseases, cutaneous T-cell lymphoma, eczema, pemphigus, pemphigoid, psoriasis, skin cancer, and wound healing. Our friendly and helpful staff is available daily to assist you with scheduling an appointment, answering your question(s) or having your problem addressed and resolved.
Distinctive Treatments
We have a comprehensive dermatologic practice to provide an expansive range of treatment:
MOHS (Micrographic Skin Cancer Surgery)
Phototherapy
Cutaneous Allergy
Pediatric Dermatology
Cutaneous Oncology
Laser Technology
Cosmetic Dermatology