As orthopedic surgeons, our physicians treat all aspects of the musculoskeletal system with extensive experience in the areas of: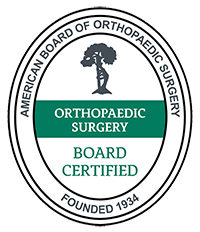 Sports-related injuries and conditions of various joints, especially of shoulders, knees and ankles
Neck and back injuries
Muscle and tendon disorders
Arthritis-related treatment of hips and knees
Hand and upper extremity problems
While most orthopedic conditions and injuries can be treated nonoperatively, if a surgery does become necessary, we offer a full range of surgical options including "all arthroscopic" shoulder repairs, total joint replacements, fracture care and a full range of arthroscopic reconstructive knee procedures. Our surgeons utilize the latest techniques, including a variety of minimally invasive surgical procedures.
A TEAM APPROACH
Our physicians work together to provide high-quality care to new and established patients. To view their specializations, click here. Through our affiliation with Stony Brook Orthopaedics, we provide the full spectrum of orthopedic care and the latest minimally invasive techniques.
When scheduling an appointment, patients may choose "a specific physician" or ask for the next available appointment. Either way, you will be seen by an experienced board-certified orthopedic surgeon.
Orthopedic conditions we treat:
Shoulder 
Shoulder arthritis
Rotator cuff tear
Labral tear
Shoulder separation
Shoulder dislocation/instability
Elbow 
Lateral and medial epicondylitis (tennis and golfers elbow)
Elbow arthritis
Ulnar collateral ligament injury
Biceps tear
Hip 
Labral tear
Hip arthritis
Hamstring tear
Knee 
Anterior cruciate ligament tear
Meniscus tear
Knee arthritis
Osteochondritis dissecans (OCD)
Articular cartilage lesions
Patellofemoral instability
Discoid meniscus
Ankle 
Sprains
Instability
Ankle fractures
Core procedures performed:
Shoulder 
Arthroscopic rotator cuff repair
Arthroscopic shoulder stabilization and labral repair
Anatomic and reverse total shoulder replacement
Latarjet
Coracoclavicular ligament reconstruction
Knee 
Anterior cruciate ligament (ACL) reconstruction
Knee arthroscopy
Arthroscopic meniscus repair versus partial meniscectomy
Medial patellofemoral ligament (MPFL) reconstruction
Tibial tubercle osteotomy (TTO) and realignment
Quadriceps and patellar tendon repair