Your health is essential too.
At Stony Brook Medicine, caring for our community is our mission.
All Stony Brook Medicine hospitals, emergency departments,
outpatient centers and physician offices are open to address your needs.
Whether you have a new concern or chronic condition, need testing or a diagnostic procedure, or need surgery,
we'll take care of you and take every possible precaution to keep you safe.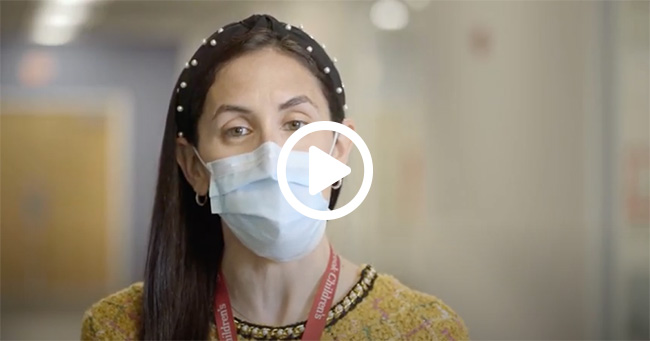 Outpatient Centers and Physician Offices
To reduce the number of people in our office and waiting areas, our patients can remain in their vehicles and complete their normal check-in process using their cell phone. We are also taking these additional safety measures:
Waiting rooms are arranged to allow for optimal social distancing
All employees and patients must wear a mask
Hand sanitizer stations are located throughout our facilities
Cleaning frequency has been increased
Separate facilities are designated for patients who are confirmed with or suspected of having COVID-19
Hospitals and Emergency Departments
Many safeguards are also being taken at the hospital to reduce exposure to the coronavirus:
All staff are wearing masks
Restricted visitation policies have significantly reduced the number of people in the hospital
Patients suspected of having coronavirus are separated from other patients
Normal procedures and workflows have been adapted to reduce the number of personnel or excessive passage through hospital areas with infected patients
Telehealth
Telehealth allows patients to receive our high-quality care from the safety and privacy of their home. To see if your needs can be met virtually, please call your physician's office. For more information or if you require support to connect for an upcoming appointment, please visit stonybrooktelehealth.com.
Patient Portal
Provides you with secure, online access to your personal health information at Stony Brook Medicine powered by CernerHealth. The portal permits you to review details of your own health records and medical history, as well as exchange health-related messages with your doctor. For more information about the portal, click here.