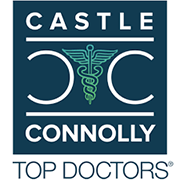 A total of 87 Stony Brook Medicine physicians have been named "Top Doctors" on Castle Connolly Top Doctors 2023 list. The list includes doctors from Stony Brook University Hospital, Stony Brook Children's Hospital, Stony Brook Southampton Hospital and Stony Brook Eastern Long Island Hospital, across 41 different specialties. The "Top Doctors" list represents the top 7% of physicians in the US, and the top 7% of New York area physicians.
"Having our physicians recognized as 'Top Doctors' by Castle Connolly is a testament to the unwavering dedication and exceptional expertise of our physicians at Stony Brook Medicine," said Hal Paz, MD, MS, Executive Vice President for Health Sciences, Stony Brook University, and Chief Executive Officer, Stony Brook University Medicine. "This recognition highlights not only their individual excellence but also the collective strength and diversity of specialties within our healthcare system where every day our physicians are committed to delivering high-quality care that makes a meaningful impact on the lives of our patients."
The annual "Top Doctors" list for the New York metro area is based on peer-reviewed surveys from Castle Connolly Medical Ltd., a New York-based research and information company. Each year, Castle Connolly surveys tens of thousands of practicing physicians across the US to ensure its list reflects the latest in quality care on both the national and regional levels. The company evaluates several criteria when selecting Top Doctors, including professional qualifications, education, hospital and faculty appointments, research leadership, professional reputation and disciplinary history. Through Castle Connolly's research process, only 65,000 board-certified physicians out of 950,000 board-certified practicing doctors in the United States have been awarded Top Doctor status.
Castle Connolly "Top Doctors"