Specialized Care for Rheumatic Diseases
Stony Brook Medicine's Division of Rheumatology specializes in the prevention, diagnosis and treatment of diseases of the immune and musculoskeletal systems. Our patients are treated with respect and compassion by a team of renowned physicians whose common goal is to provide the safest and most effective treatments available, and whose expertise spans all forms of rheumatic diseases.
For Appointments
New Patients
Existing Patients
Advanced Specialty Care
500 Commack Road, Suite 203
Commack, NY 11725
Conditions treated include but are not limited to the following diseases:
Ankylosing spondylitis – an autoimmune disease that can cause the bones in the spine to fuse
Behcet's syndrome - inflammation of the blood vessels throughout the body
Dermatomyositis/polymyositis – an uncommon medical condition that usually starts with a rash followed by muscle weakness
Enteropathic arthritis associated with inflammatory bowel diseases (Crohn's disease and ulcerative colitis)
Eosinophilic granulomatosis polyangiitis (Churg-Strauss syndrome)
Fibromyalgia – ongoing pain and sensitivity throughout the body
Gout and pseudogout – arthritis caused by crystals that form in the joints
Granulomatous polyangiitis (Wegener's granulomatosis) – inflammation of the blood vessels in the nose, sinuses, throat, lungs and kidneys.
Henoch-Scholein purpura – inflammation of the smallest blood vessels (capillaries) of the skin, joints, bowel and kidneys
Microscopic polyangiitis – inflammation of the blood vessels
Mixed connective disease/overlap syndrome – a combination of two or more autoimmune disorders
Osteoarthritis – a wearing away of the protective cartilage at the ends of the bones; most commonly affects joints in the hands, knees, hips and spine
Osteoporosis – a condition that causes bones to become weak and brittle
Pericarditis – inflammation of the membrane surrounding the heart
Polyarteritis nodosa – inflammation that affects the kidneys, digestive tract, nerves and the skin
Polymyalgia rheumatica – inflammation that causes muscle pain and stiffness, especially in the shoulders
Psoriatic arthritis – a type of arthritis in some people with psoriasis
Reactive arthritis – joint pain and stiffness resulting from an infection in the body
Regional muscular skeletal disorders – pain in the muscles, ligaments and tendons
Rheumatoid arthritis (RA) – a type of arthritis that affects the lining of the joints
Scleroderma/systemic sclerosis – diseases that cause the skin to harden and tighten
Sjὅgren syndrome – an inflammatory disease that generally affects the tear and salivary glands
Systemic lupus erythematosus (SLE) – an autoimmune disorder where the body's immune system attacks healthy tissue
Takayasu arteritis – inflammation of the artery that carries blood from the heart to the rest of the body
Temporal arteritis (giant cell arteritis) – a group of disorders that cause inflammation of the blood vessels; most commonly affects arteries of the head
Our Center for Autoinflammatory Diseases, located in Stony Brook, is a unique multidisciplinary center created to manage a new group of diseases named autoinflammatory diseases/periodic fever syndromes, which include, but are not limited to:
Familial Mediterranean fever – a genetic disorder that causes recurring fevers usually accompanied by abdominal, chest, or joint pain
Yao syndrome/NOD2 - associated autoinflammatory disease – a disorder involving episodes of fever and abnormal inflammation affecting many parts of the body
Cryopyrin-associated periodic syndromes (CAPS) – a group of three diseases related to a defect in the same gene. The differences are in their severity and the organs involved
NLRP12 autoinflammatory disease – a disease resulting from a gene mutation that causes patients to develop skin rashes, fevers and joint pain
Tumor necrosis factor receptor-associated periodic syndrome (TRAPS) – a condition characterized by recurrent episodes of fever, which may have accompanying abdominal and muscle pain and skin rashes
Hyperimmunoglobulin D syndrome (HIDS) – a very rare disease with symptoms that include recurrent fever from infancy with rash, abdominal pain, diarrhea, joint pain, mouth sores and swelling of lymph glands
Blau syndrome - an inflammatory disorder that shows up in young children, and mostly affects the skin, joints and eyes
Still's disease – a rare kind of inflammatory arthritis that can cause rashes, fever, joint and muscle pain, and sore throat
View our videos to hear from our Center Directors and patients.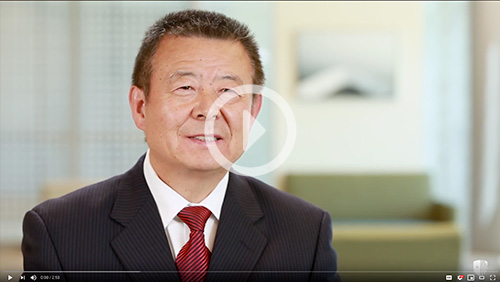 Meet Center Directors, Qingping Yao, MD, PhD and Apostolos Kontzias, MD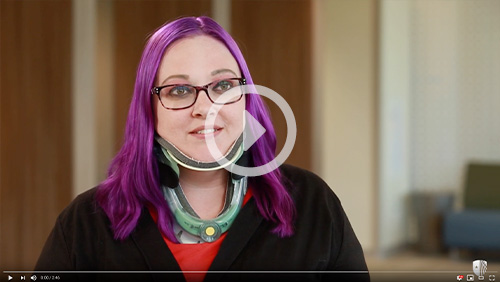 Meet Patient Alisha Briggs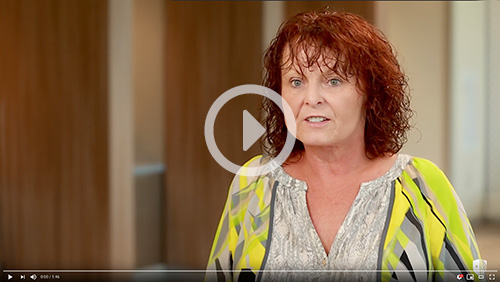 Meet Patient Andrea Atkins
Specialties offered at our Commack office:
General Rheumatology
Treatment of autoinflammatory diseases/periodic fever syndromes
Treatment for Pericarditis
Treatment for arthritis related to antitumor drugs
Care designed to help you continue doing what you enjoy.
Our Team
Our skilled and experienced rheumatologists offer expert medical care for adults with all types of rheumatic diseases. Our Center for Autoinflammatory Diseases at Stony Brook University is one of the very few centers in the U.S. and the world to provide specialized and high quality of care for patients with periodic fever syndromes. We receive national and international patient referrals.