About Us
We at Stony Brook Pediatrics of Sayville, take pride in delivering the most outstanding and evidenced-based care. We embrace the opportunity to support children and their families during some of their happiest, as well as their most difficult times. We proudly commit ourselves to carry out the ethical, responsible and diligent practice of our profession while continuously providing a high level of quality patient care. Here at our practice, we treat patients and their families with respect and professionalism. We provide compassionate care to our patients and recognize the unique needs of patients and their families, respecting their beliefs and embracing holistic healthcare in a non-threatening environment.
---
Physician & Staff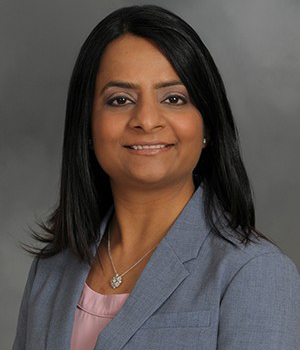 Ekta Patel, MD, FAAP
Dr. Patel is a board-certified pediatrician with over eight years of experience practicing on Long Island. She completed her residency training at Metropolitan Hospital Center/New York Medical College as chief resident and currently maintains privileges at Stony Brook Children's Hospital and South Shore University Hospital.
Dr. Patel practices general pediatrics with special interests in pediatric behavioral health and mental health concerns. She has significant experience working with children with ADHD, anxiety, depression and special needs. Dr. Patel believes the role of a pediatrician is not only to take care of a child's physical health but their overall well-being, including promoting a child's best health with evidence-based medicine. She is a compassionate and dedicated woman who feels strongly in making a difference with each patient under her care, treating them with kindness, care and respect.  
Dr. Patel enjoys travel, spending time with her family and is the proud mom of a 13-year-old son and an 8-year-old daughter.  In her spare time, Dr. Patel believes in volunteer work and is likely to be found at many service events in her community, such as Toys For Tots, soup kitchens, food drives and blood drives. She believes that a community is stronger when its members remain committed to each other.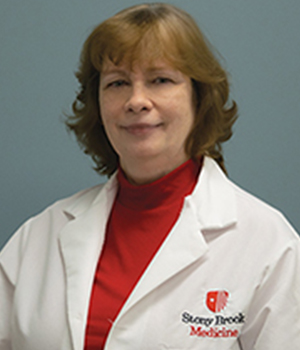 Mary Feiler, CPNP
Mary Feiler is a board-certified pediatric nurse practitioner. She completed her training at the Stony Brook School of Nursing and has been practicing in pediatric primary care since 2014. Mary believes the primary pediatric care role is to educate parents and patients to help maintain optimum health and safety.
 
She has been a member of the Stony Brook family since 1994. Her past experience includes pediatric intensive care nursing, pediatric emergency department nurse/coordinator and Stony Brook Emergency Department nurse manager.
 
Mary enjoys traveling the country with her children and grandchildren on their hockey adventures. She volunteers her crocheting and knitting skills to the Stony Brook Stitchers to make neonatal baby caps, chemo hats and lap blankets for patients.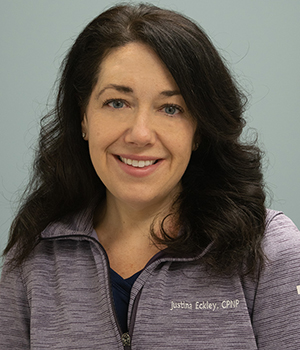 Justina Eckley, CPNP
Justina Eckley is a board-certified pediatric nurse practitioner. She completed her training at Stony Brook School of Nursing and has been a practicing nurse practitioner since 2012. Justina believes strongly in preventative medicine, practicing evidence-based medicine, listening to parents and caring for the family as a whole.
Her experience includes caring for patients and their families in the pediatric intensive care unit, urgent care and primary care.
Justina has two children and enjoys traveling and spending time outdoors. She loves kayaking and going to the beach.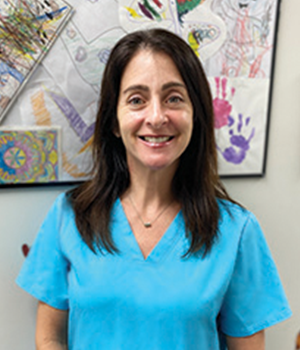 Janine Miglino, RN, CPNP
Janine is a board-certified pediatric nurse practitioner with over 16 years of experience. She received her Master of Science degree from Molloy College and is an active member of the National Association of Pediatric Nurse Practitioners.  
 
Prior to becoming a pediatric nurse practitioner, she worked as a registered nurse in the Pediatric Intensive Care Units of North Shore-LIJ Health System and Winthrop University Hospitals.
 
Janine presently resides on the South Shore of Long Island with her husband and three children. She has a special interest in health and fitness while focusing on teaching healthy habits. She looks forward to creating long-lasting relationships with her patients and their families.
Lori Collins, Practice Administrator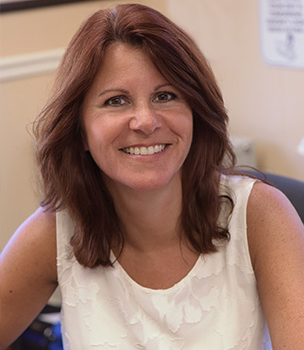 Lori Collins is our practice administrator and has been with our office for almost 11 years. Lori graduated from St. Joseph's College with a Bachelor of Science in Health Administration. She has over 25 years of healthcare and business experience and is a major asset to the practice.