About Us
At Southold Family Medicine, we specialize in family, adolescent and addiction medicine.  Our network of community-based physicians work closely with the experts at Stony Brook Medicine, affiliate community hospitals and other medical professionals to enhance the coordination of the medical care we provide to each and every patient in the communities we all serve.
---
Physician & Staff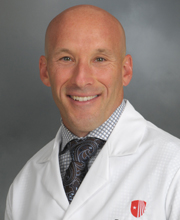 Jarid Pachter, DO
Dr. Pachter specializes in family medicine and addiction medicine and has been providing comprehensive, compassionate care for over eight years to the Southold community.
"I am extremely excited to continue providing excellent care for the residents of the North Fork. Being part of Stony Brook Medicine will offer a much-needed opportunity to widen access to specialty care for these patients," said Dr. Pachter. "Additionally, I look forward to expanding treatment of those suffering from addiction, not only on the North Fork but for all of Suffolk County."
Dr. Pachter attended medical school at the University of New England College of Osteopathic Medicine.  He completed his residency at Plainview Hospital where he served as chief resident in his last year. 
Kimberley Nazario, MSN, AGPCNP-C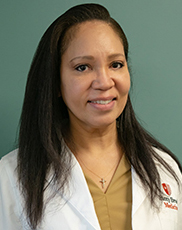 Kimberley Nazario is a nationally certified nurse practitioner specializing in adult and addiction medicine. She received her Bachelor of Science in nursing at Chamberlain College of Nursing and her Master of Science in adult-gerontology primary care nurse practitioner at St. Joseph's College. Kimberley has an extensive nursing background, having worked as a Registered Nurse since 2007 and in emergency medicine for the past ten years. She is devoted to providing patients with outstanding care through team coordination, attention to detail and deductive reasoning. "I am elated to step into my role as a Nurse Practitioner at Southold Family Medicine. It is my privilege to be part of Stony Brook Medicine and join Dr. Pachter in providing the finest care to the community we serve."