What is the Urolift® System?
The Urolift® System is a minimally invasive treatment that alleviates Benign Prostatic Hyperplasia (BPH) symptoms. This is the only BPH treatment that does not remove a part of the prostate and does not negatively impact a man's sexual function.
How does the Urolift® System work?
The Urolift® System treats BPH by lifting and holding the enlarged prostate out of the way so it no longer blocks the urethra. See the diagram below for a better understanding of the implant: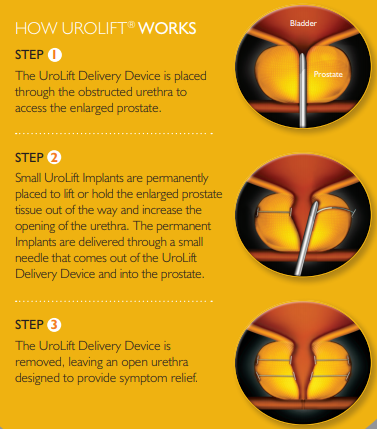 How does the Urolift® System compare to other treatment?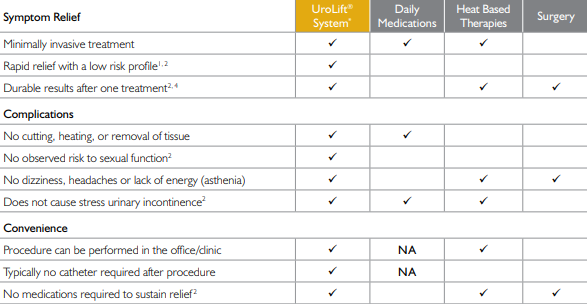 How soon will I feel better after the Urolift® System treatment?
Patients may experience improvements in their urinary symptoms as early as 2 weeks after the procedure
What impact will the Urolift® System have on my sexual function?
Hundreds of patients treated in our clinical studies have experienced preserved sexual function. This is a unique benefit of this treatment compared to TURP, laser, and medications.
Urolift Resources