About Us
Long Island Allergy and Asthma, in collaboration with Stony Brook Medicine, is a community-based allergy and asthma practice addressing health care in Stony Brook and the surrounding communities.  We provide individualized, results-oriented allergy and asthma care. We care for adults and children, age one and older. We treat seasonal allergies, sinus conditions, asthma, hives, eczema, food allergies, hay fever, pet allergies, bee sting allergies, immune conditions, breathing trouble, cough, allergic rashes and other allergic conditions. 
---
Our Providers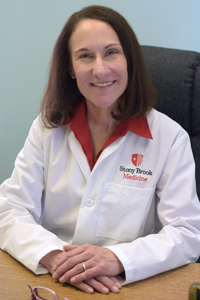 Dr. Cymerman has been practicing in the same location in Stony Brook for more than 20 years. She attended medical school at New York Medical College, then completed her residency in internal medicine at Long Island Jewish Medical Center (now North Shore Long Island Jewish Medical Center). She received her specialty training in allergy and immunology at Stony Brook University Hospital. She is board-certified in allergy and immunology, as well as internal medicine. She is a member of the American Academy Of Allergy, Asthma and Immunology, Long Island Allergy and Asthma Society, the American Medical Association (AMA), and the Suffolk County Medical Society. She is affiliated with University Hospital at Stony Brook.
Every patient is seen by her personally for a customized treatment plan.
Patricia A. Nolan, MS, RN, NP-C, NYSAFE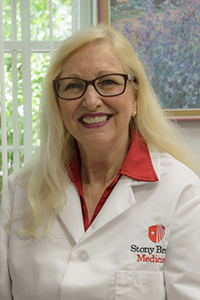 Patricia is a patient-focused certified nurse practitioner. She graduated with her Bachelor of Science in Nursing and Master of Science as an Adult Nurse Practitioner from Stony Brook School of Nursing. Patricia is a member of the Sigma Theta Tau International Honor Society, American Association of Nurse Practitioners and The Nurse Practitioner Association New York State. She has been practicing in various nursing roles in the community since 2008 and prides herself on the passion, empathy and expertise that she provides to patients.