STONY BROOK, NY, OCTOBER 2019 – Maria Calma, MD and her practice, have joined Stony Brook Community Medical, Stony Brook Medicine's expanding network of community practices and physicians.  Dr. Calma is a board-certified pediatrician and has been serving the Farmingdale community for more than 20 years. 
Dr. Calma's practice, Mid Island Pediatric Associates, offers services such as same-day sick visits, annual exams, sports physicals, hearing and sight screenings and immunizations.  Dr. Calma has office hours Monday through Friday and is currently accepting new patients. 
Stony Brook Medicine welcomes private practices that are committed to the needs of their community and to providing the highest level of quality care.  
Dr. Calma attended medical school at the University of Santo Tomas and completed her pediatric residency at Nassau University Medical Center and Flushing Hospital Medical Center. 
Editor's note: Patients who wish to make appointments with a physician at Mid Island Pediatric Associates should call 516-454-8525.
---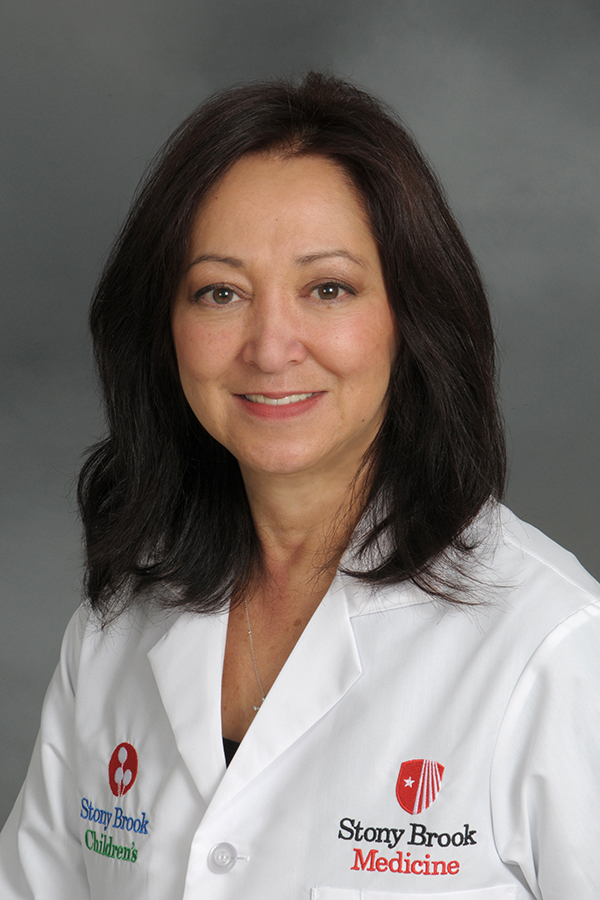 Maria Calma, MD
---
About Stony Brook Medicine
Stony Brook Medicine integrates and elevates all of Stony Brook University's health-related initiatives: education, research and patient care. It includes five Health Sciences schools — Dental Medicine, Health Technology and Management, Medicine, Nursing and Social Welfare — as well as Stony Brook University Hospital, Stony Brook Southampton Hospital, Stony Brook Eastern Long Island Hospital, Stony Brook Children's Hospital and more than 230 community-based healthcare settings throughout Suffolk County. To learn more, visit www.stonybrookmedicine.edu.
About Stony Brook Medicine Community Medical Group 
Stony Brook Medicine Community Medical Group, an arm of Stony Brook Medicine, includes over 35 community practices with over 50 locations across Long Island, from Farmingdale to Greenport. We offer exceptional care by more than 100 providers in 18 specialties committed to enhancing medical care coordination in the community. To learn more, visit www.sbcommunitymedical.org.