STONY BROOK, NY, OCTOBER 2019 - Joseph Franco, DO and his practice, Cardiovascular and Lifestyle Medicine, have joined Stony Brook Community Medical, Stony Brook Medicine's expanding network of community practices and physicians.  Dr. Franco specializes in cardiology and has been providing patient care for more than 5 years in Nesconset and Patchogue. 
"I am thrilled to join Stony Brook Medicine to provide general and interventional cardiology services at our two dynamic locations in Nesconset and Patchogue," said Dr. Franco.  "Since our doors first opened in February 2016, we have grown the old-fashioned way, by providing dedicated, compassionate and patient-centered care.  By partnering with Stony Brook Medicine, our goal is to expand this personalized service in these communities."
Stony Brook Medicine welcomes private practices that are committed to the needs of their community and to providing the highest level of quality care.  
Dr. Franco attended medical school at the New York College of Osteopathic Medicine and completed internal medicine and cardiovascular disease training at Temple University Hospital in Philadelphia. Dr. Franco continued his fellowship at Brown University's Warren Alpert School of Medicine where he gained expertise in coronary angiography and intervention. 
Editor's note: Patients who wish to make appointments with a physician at Cardiovascular and Lifestyle Medicine should call 631-307-9737.
---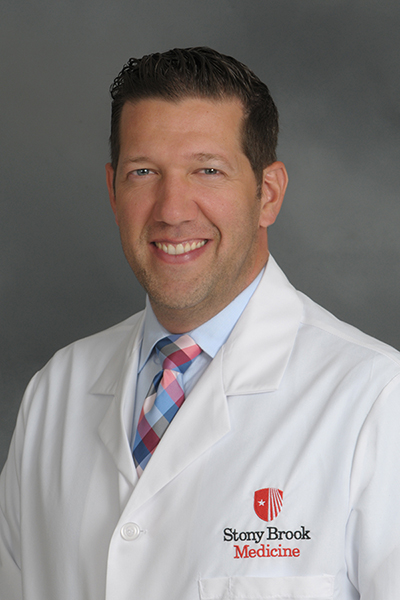 Joseph Franco, DO
---
About Stony Brook Medicine
Stony Brook Medicine integrates and elevates all of Stony Brook University's health-related initiatives: education, research and patient care. It includes five Health Sciences schools — Dental Medicine, Health Technology and Management, Medicine, Nursing and Social Welfare — as well as Stony Brook University Hospital, Stony Brook Southampton Hospital, Stony Brook Eastern Long Island Hospital, Stony Brook Children's Hospital and more than 230 community-based healthcare settings throughout Suffolk County. To learn more, visit www.stonybrookmedicine.edu.
About Stony Brook Medicine Community Medical Group 
Stony Brook Medicine Community Medical Group, an arm of Stony Brook Medicine, includes over 35 community practices with over 50 locations across Long Island, from Farmingdale to Greenport. We offer exceptional care by more than 100 providers in 18 specialties committed to enhancing medical care coordination in the community. To learn more, visit www.sbcommunitymedical.org.