STONY BROOK, NY, August 2019—Nassau Suffolk Medical Practice has joined Stony Brook Community Medical, Stony Brook Medicine's expanding network of community practices and physicians. Nassau Suffolk Medical Practice is a family medicine practice in West Babylon.
"We are very pleased that Dr. Ani Bodoutchian's practice is joining our network. Dr. Bodoutchian is an experienced family medicine physician and clinical educator. We look forward to partnering with her in providing high quality care and educational experiences for our medical students and trainees," said Dr. Iris Granek, Chair, Department of Family, Population and Preventive Medicine, Stony Brook Medicine. 
Stony Brook Medicine welcomes private practices that are committed not only to the community, but to providing the highest level of quality care. Nassau Suffolk Medical Practice has been providing expert family care in the West Babylon community for more than 20 years. 
"I am ecstatic to join Stony Brook Medicine and be part of an elite group of physicians; everyone I have met has been supportive and caring," said Dr. Bodoutchian. "Our unified resources at Stony Brook Medicine are paramount in the delivery of quality healthcare."
As a dedicated family medicine physician, Dr. Bodoutchian makes it a priority to treat each of her patients like they are family. She understands that treating the patient as a whole and not just their ailments, is essential in maintaining excellent patient care.
"We treat our patients like members of our family, and likewise, they treat us the same," said Dr. Bodoutchian. "Our office is very unique in that our patients come from all walks of life and geographic locations; they come from Staten Island to Montauk."
Editor's note: Patients who wish to make appointments with a physician at Nassau Suffolk Medical Practice should call 631-422-3636.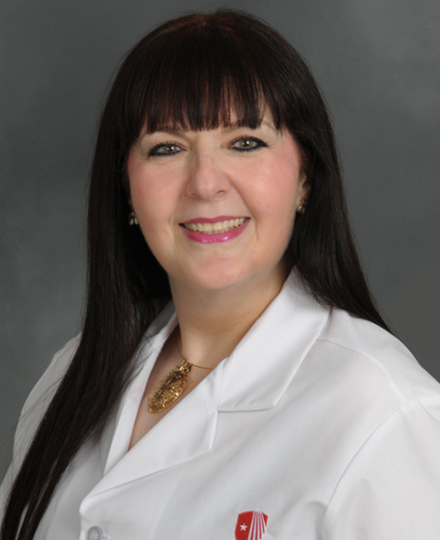 Photo caption: Ani Bodoutchian, MD
---
About Stony Brook Medicine
Stony Brook Medicine integrates and elevates all of Stony Brook University's health-related initiatives: education, research and patient care. It includes five Health Sciences schools — Dental Medicine, Health Technology and Management, Medicine, Nursing and Social Welfare — as well as Stony Brook University Hospital, Stony Brook Southampton Hospital, Stony Brook Eastern Long Island Hospital, Stony Brook Children's Hospital and more than 230 community-based healthcare settings throughout Suffolk County. To learn more, visit www.stonybrookmedicine.edu.
About Stony Brook Medicine Community Medical Group 
Stony Brook Medicine Community Medical Group, an arm of Stony Brook Medicine, includes over 35 community practices with over 50 locations across Long Island, from Farmingdale to Greenport. We offer exceptional care by more than 100 providers in 18 specialties committed to enhancing medical care coordination in the community. To learn more, visit www.sbcommunitymedical.org.