About Us
Stony Brook Endocrine Consultants, in collaboration with Stony Brook Medicine, is a community-based endocrinology practice addressing health care in Hauppauge and the surrounding communities. Our physicians and medical staff are committed to the provision of excellent preventive medical care and assisting patients in navigating complex health care for their medical conditions. Our goal at Stony Brook Endocrine Consultants is for you to feel confident about the quality and coordination of the medical care you receive. We are continuously investing in new practices, technologies and procedures to help enhance our ability to provide more effective and consistent communication regarding your health. 
---
Our Physicians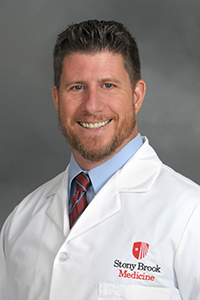 Dr. Hess specializes in endocrinology, diabetes and metabolism, sleep medicine and internal medicine. He has been providing patient care for more than 15 years. 
Dr. Hess attended medical school at the New York College of Osteopathic Medicine and completed his residency at Columbia-Bassett Hospital.  After his residency, Dr. Hess completed a fellowship in endocrinology at the Renaissance School of Medicine at Stony Brook University.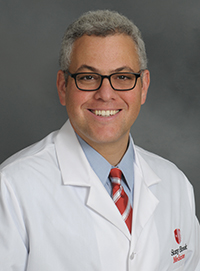 Joshua Miller, MD, MPH
Dr. Joshua Miller studied at the University of Rochester where he received his undergraduate, graduate and medical education as well as Certificates in Patient Safety, and Health & Aging. He completed Internship and Residency in Internal Medicine at Mount Sinai Medical Center and Fellowship in Endocrinology, Diabetes and Metabolism at Columbia University/NY Presbyterian Hospital where he was the Swanson Fellow in Diabetes. He is dual-board certified by the American Board of Internal Medicine.
Under Dr. Miller's leadership as its founding Medical Director, the Stony Brook University/Stony Brook Medicine Diabetes Program rose to the top decile of programs nationwide with certification by the Joint Commission, recognition by the American Diabetes Association, multiple regional and national accolades, and ranked 50th in the nation in 2022 by U.S News and World Report. He was also the Assistant Dean for Clinical Integration and Founding Medical Director of Stony Brook's Clinically Integrated Network and Accountable Care Organization (ACO), helping to oversee the University's population health initiatives across Long Island.
Dr. Miller is a Voluntary Associate Professor of Medicine at the Renaissance School of Medicine at Stony Brook University where he maintains an active teaching portfolio. He joined Stony Brook Endocrine Consultants in 2023 and cares for patients with a variety of endocrine conditions. Dr. Miller is particularly focused on helping to improve the quality of life for people living with diabetes.