About Us
We are a community-based family medicine practice addressing health care needs in Setauket and the surrounding area. Our goal at North Suffolk Family Medical Care is for you to feel confident about the quality and coordination of the medical care you receive. We are continuously investing in new practices, technologies and procedures to help enhance our ability to provide more effective and consistent communication that may affect your health care needs. 
---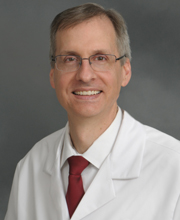 Kevin J. Schiller, DO
Dr. Schiller has been providing exceptional patient care for over 15 years in the East Setauket community and specializes in family medicine. He and his highly professional staff pride themselves on forming special relationships with their patients and giving them warm and compassionate care.  
"Each patient has their own needs, and we are determined to focus on those needs and keep our patients as healthy as possible. North Suffolk Family Medical Care is very excited to join Stony Brook Medicine. We will continue to provide complete medical care for all our new and existing patients, and we will always be there when they need us," said Dr. Schiller. 
Dr. Schiller attended medical school at the New York College of Osteopathic Medicine and completed his residency at Winthrop University Hospital, Massapequa General Hospital and Nassau University Medical Center.