About Us
We are a community-based internal medicine practice addressing health care in Miller Place and the surrounding communities.  Our goal at North Country Primary Medical Care is for you to feel confident about the quality and coordination of the medical care you receive. We are continuously investing in new practices, technologies and procedures to help enhance our ability to provide more effective and consistent communication with information regarding your health.
---
Our Providers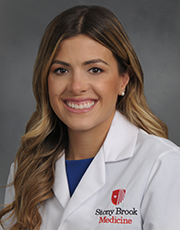 Pollytia Panagiotou, MD
Dr. Panagiotou is a board-certified internal medicine physician. She also has expertise in obesity medicine and medical weight loss. Her approach is to control disease with medicine and lifestyle changes to help her patients' lead healthy lives and empower them to avoid preventable conditions.
She received her undergraduate degree in psychology from Montclair State University and her medical degree from St. George's University School of Medicine. She then completed her residency in internal medicine at Overlook Medical Center. Dr. Panagiotou is fluent in Greek and has a working knowledge of Spanish.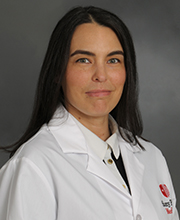 Danielle Bellucci, NP-C
Danielle Bellucci is board certified as an adult-gerontology primary care nurse practitioner (NP) by the American Academy of Nurse Practitioners. She is excited to continue working with her patients at North Country Primary Medical Care in Miller Place, offering traditional office visits, telehealth and house calls in the local area.
Patients have described her as extremely thorough, compassionate and a true listener. She views primary care as an essential "home base" for her patients. To this end, she strives to maintain an open dialogue with specialists to provide reliable, coordinated, evidence-based care that keeps each patient at the center of the team. Ms. Bellucci is a hardworking patient advocate, with a special interest in preventive medicine, process improvement and preventing medical errors during transitions of care. 
Nancy Balkon, NP-C
---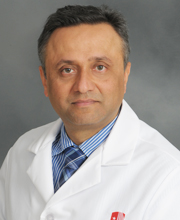 Remembering Jagpreet Dhillon, MD (1969-2021)
Dr. Dhillon provided compassionate specialty care in internal medicine to his patients for more than two decades. Dr. Dhillon received his medical education from Government Medical College, Patilia in India. He previously worked as an attending in the emergency room of the Interfaith Medical Center in Brooklyn, NY and as an attending at Mather Hospital and St. Charles Hospital in Port Jefferson, NY, before he joined his private practice.