About Us
We are a community-based obstetrics and gynecology practice addressing health care in Port Jefferson Station and the surrounding communities. Our goal at Argen Medical is for you to feel confident about the quality and coordination of the medical care you receive. Argen Medical currently delivers at St. Charles Hospital and Stony Brook University Hospital. 
---
Physicians & Staff
Dr. San Román was born in La Plata, Argentina and immigrated to the United States at the age of two. He is the son of a civil engineer and a Spanish dance teacher. He is also the youngest of four boys who have all become physicians. The family immigrated to Queens, NY and later settled in Hempstead on Long Island. While growing up, he was taught the Spanish language at home and the English language in school and remains bilingual. 
 
Dr. San Román has always been active in sports including baseball, football, soccer, hockey and in college, at Adelphi University he became a certified SCUBA diver. In college, he discovered a passion for computer programming and became proficient in several computer languages. In medical school at the Pennsylvania State University College of Medicine in Hershey, Pennsylvania, he was one of the authors of a textbook on computer programming in a language called Mumps (Massachusetts General Hospital Utility Multi-Programming System). While in practice, he has developed software to improve workflow in the office setting.
 
After graduating from medical school, Dr. San Román started his residency training at the Long Island Jewish Hospital in New Hyde Park, NY and completed his training at Stony Brook University Hospital. After completing his residency training, Dr. San Román became board certified by the American Board of Obstetrics and Gynecology. He has maintained his board certification and is currently a fellow of the American College of Obstetricians and Gynecologists.
 
Dr. San Román has lived in and serviced the local community since 1990, including helping his wife to raise seven children. He works out of the three local hospitals and continues to strive for excellence in patient care and expects the same from the staff in his office. Dr. San Román welcomes new patients and is currently helping the women whose births he attended to start families of their own.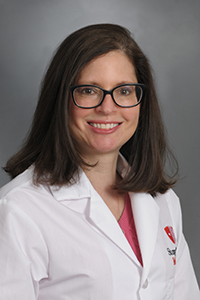 Dana Brenner, MD, FACOG
Dr. Brenner is board certified in obstetrics and gynecology by the American Board of Obstetrics and Gynecology and is a fellow of the American College of Obstetricians and Gynecologists. Dr. Brenner received her medical education at the SUNY Health Science Center at Syracuse College of Medicine, NY. She then completed her residency training at Nassau County Medical Center in East Meadow, NY in obstetrics and gynecology. Dr. Brenner has been serving the community since 1996.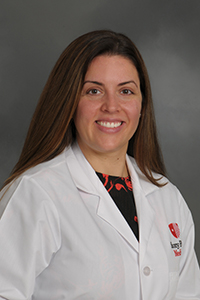 Jaclyn Cuccinello, NP
Jaclyn Cuccinello is a board-certified nurse practitioner specializing in perinatology and women's health.  She graduated with honors from Stony Brook University following a ten-year career as a registered nurse.  Jaclyn is dedicated to providing professional, compassionate and quality care in a warm and friendly environment from the patient's first visit throughout the spectrum of their care.  She believes it is truly a privilege to educate and advocate for women.  Jaclyn takes pride in being able to make her patients feel comfortable and they can always depend on her care.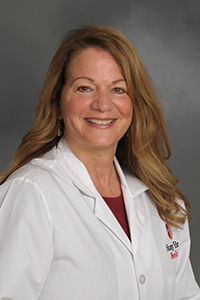 Laura Doti, MSN, WHNP-C
Laura Doti is a women's health nurse practitioner, certified for more than 15 years.  She received her bachelor of science in nursing at Molloy College and her master of science in nursing at Stony Brook University.  She brings a diverse background of experience including critical care, ER and labor, and delivery.  She is an active member of the Nurse Practitioner of Women's Health, Nurse Practitioners Association of Long Island, as well as the International Honor Society of Nursing. She has a true passion for assisting women through the stages of life and is certified to perform multiple in-office procedures including, colposcopy, hysterogram, vulvar and endometrial biopsies.