About Us
At Stony Brook Medical Associates, we are dedicated to the prevention, evaluation/diagnosis, treatment and management of infectious disease in adults 18 and older. We offer a comprehensive range of diagnostic and therapeutic services and are committed to providing excellent outpatient medical care in a comfortable and convenient location. 
In addition to providing infectious disease consultations to outpatients, Stony Brook Medical Associates provides PrEP therapy (HIV prevention), evaluation and treatment of tick-borne infections and travel evaluations for both pre and post-travel consultation. Age-appropriate vaccinations are available and administered on-site and prescriptions for medications necessary for the prevention and treatment of illness abroad are provided in these services.
 
---
Our Physician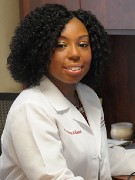 Alexea Gaffney-Adams, MD
Dr. Gaffney-Adams is a board-certified internist with additional subspecialty training in infectious diseases. She received her medical education at SUNY Downstate Medical Center in Brooklyn, NY. She earned her Doctor of Medicine degree in 2007 and went on to pursue a career in internal medicine and pediatrics.  She completed a combined internal medicine and pediatrics residency training program at Stony Brook University Hospital in Stony Brook, NY and is board certified in both specialties. She served as chief fellow in the Department of Medicine's Infectious Diseases' fellowship training program at Stony Brook University Hospital and is now a Clinical Associate Professor for the Department of Medicine and Division of Infectious Diseases.