We ask that you arrive at least 15 minutes before your appointment to complete all the necessary paperwork. For us to best serve your medical needs, you must provide us with as much medical information as possible.
For your convenience, you can download, print and fill out the forms (by clicking here) or we can mail the paperwork to you before your appointment to help facilitate this process.
Visit us at one of our locations listed below:
NOW SEEING PATIENTS IN RIVERHEAD TOO!
---
Centereach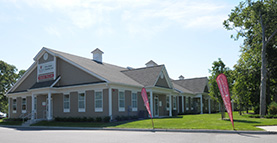 23 South Howell Avenue, Suite A
Centereach, NY 11720
Fax: (631) 650-7473
Hours:
Monday - Friday: 8:00am - 6:00pm
Saturday: 8:00am - 4:00pm
---
Riverhead
54 Commerce Drive, Suite 5
Riverhead, NY 11901
Fax: (631) 740-9183
Hours:
Monday - Saturday: 8:00am - 6:00pm
Appointments:
Internal Medicine:
Monday - Friday: 8:00am - 6:00pm
Saturday: 8:00am - 4:00pm
OB/GYN:
Monday: 10:30am - 5:00pm
Wednesday: 9:00am - 4:00pm
Thursday: 9:00am - 4:00pm
Infectious Disease:
Wednesday: 9:00am - 4:00pm