About Us
We are a community-based ophthalmology practice with locations in Stony Brook and Woodbury. We are continuously investing in new practices, technologies and procedures to help enhance our ability to provide more effective and consistent communication about information regarding your health. Our goal is for you to feel confident about the quality and coordination of your medical care.  
---
Our Physician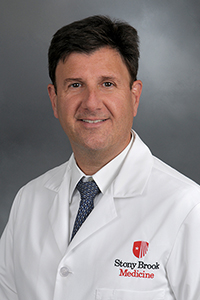 Gideon L. Schneck, MD
Dr. Schneck is a highly skilled and experienced board-certified ophthalmologist specializing in ophthalmic plastic and reconstructive surgery. He performs surgery around the eyelids, tear ducts and eye sockets to improve the health and appearance of the eyes. Dr. Schneck attended the combined six-year Liberal/Arts Medical Education Program at Boston University School of Medicine and completed his residency in ophthalmology at Northwestern University Medical Center. He received his ophthalmic plastic surgery training at the University of Illinois Eye and Ear Infirmary in Chicago, Illinois.
Dr. Schneck is dedicated to providing expert and compassionate care for his patients and is actively engaged in teaching and lecturing resident physicians in the field of ophthalmic plastic surgery. He is a member of the Department of Ophthalmology at Stony Brook University Hospital and provides care for veterans at the Northport Veterans Medical Center.