About Us
East Moriches Primary Care, in collaboration with Stony Brook Medicine, is a primary care practice providing preventive medicine and medical management of acute and chronic conditions to patients 18 and older in East Moriches and the surrounding communities. Our physicians and medical staff will facilitate patient-centered care through community resources, medical referrals and patient families.  In our primary care setting, we are committed to using evidence-based medicine to help provide quality care that has its foundation in shared decision making with our patients and their families.
---
Physicians & Staff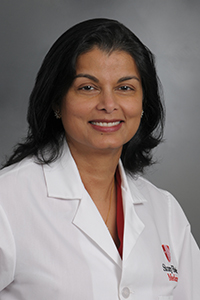 Ranjana D. Mehta, MD
Dr. Mehta is board certified in internal medicine and has been serving the community for more than 20 years. She received her medical education at Kasturba Medical College in Manipal, India, graduating with high honors. Following medical school, she completed internships at Kasturba Medical College and Elmhurst Hospital Center in Elmhurst, New York.
Dr. Mehta served as secretary at Indian Network Eastern Long Island (INELI), a non-profit organization offering assistance to organizations and victims in need of monetary donations caused by economic or social disasters. In addition, she oversees the religious education of children in the Meditation Group of INELI.  Dr. Mehta served on the Advisory Board of the D.C. Mehta Scholarship Fund for providing scholarships to students who needed financial assistance to further their education based on their scholastic honors and needs.  In addition, she is also a "community friend" of the Westhampton Free Library System and has contributed time and support to the East End Hospice.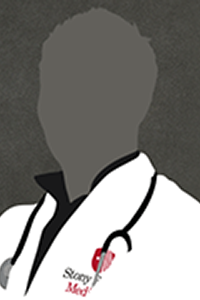 Harold Flockhart, ANP-BC
Harold Flockhart is a board-certified adult nurse practitioner with over 15 years of experience providing medical care to patients in the community. He graduated from Stony Brook University with a Master of Science as an adult nurse practitioner. 
Harold Flockhart is a U.S. Army Veteran. He has been the recipient of many awards including the National Health Services Corps (NHSC) Scholarship, Northport VA Prime Program Grant and Nominee of Winthrop University Hospital's Wholeness of Life Award in 2001. Additionally, he is a member of the Sigma Theta Tau International Honor Society of Nursing and The Nurse Practitioner Association New York State (The NPA).  In addition, Harold is fluent in Spanish. 
---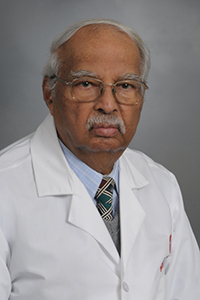 Devendra K. Singh, MD (Retired)
Dr. Singh is board certified in internal medicine and has been providing patient care for more than 40 years. He received his medical education at Patna University in Patna, India. He went on to complete his medical internship at Jamaica Hospital in Queens, New York.  
Dr. Singh is a life-long member of the India Association of Long Island (IALI), a member of the American Association of Physicians of Indian Origin (AAPI) and is currently serving as president of the Indian Network of Eastern Long Island where he has helped victims of the tsunami disaster. He is a three-time recipient of the Lifetime Achievement Award from the Peconic Bay Medical Center. He has also contributed as a major donor for a girls' boarding house (hostel) in Patna to house students coming from rural areas in Bihar for higher education.