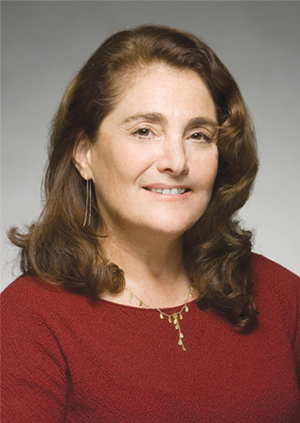 LORNA ROLE, PhD
Perhaps it's fitting for the recipient of the 2010 National Institutes of Health Directors Pioneer award to say that the thrill of pioneering research discoveries is the most satisfying profession she could imagine. The opportunity for new knowledge and information, "literally every day," inspires Dr. Lorna Role the moment she sets foot in her laboratory.
"As you plow forward, you never know when it's going to happen" she says. Dr. Role calls neuroscience in particular "kind of a final frontier." She delves into the relationship between human behavior and brain activity on cellular, molecular and synaptic circuit levels.
What keeps her young in terms of her science, she says, is that "I haven't stayed in my comfort zone. I love technology so I just jump on it. Don't hang onto what it is that you're doing and the way that you're doing it. Get out of your comfort zone. Fail a little.
"As a scientist, many times you set out and have a hypothesis," Dr. Role says. "In the appropriate manner, you're supposed to disprove your hypothesis. I've been wrong so many times, I've learned to delight in it. Because if you listen to the data and you listen to the science, it teaches you so you continue to learn."
Dr. Role began her research career at age 15, in a summer science program. Today she enjoys mentoring junior faculty and students, an interaction that is instructive for her as well as for them.
"I love teaching but really I love the fact that I'm constantly learning," she says. She finds opportunities for talented high school and undergraduate students to work in her laboratory alongside seasoned researchers.
"And that's a really unique thing about Stony Brook – the tremendous emphasis on experiential learning," Dr. Role says, "…and certainly everybody benefits from it."