About Us
Southold Internal Medicine, in collaboration with Stony Brook Medicine, is a primary care practice providing preventive and addiction medicine services in Southold and the surrounding communities. 
Our goal at Southold Internal Medicine is for you to feel confident about the quality and coordination of the medical care you receive. We are continuously investing in new practices, technologies and procedures to help enhance our ability to provide more effective and consistent communication about information regarding your health. 
---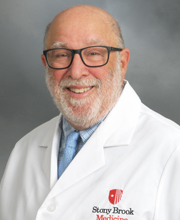 Lloyd Simon, MD
Dr. Simon has been providing patient care for more than 35 years in the Southold community, specializing in internal medicine and addiction medicine. 
"I am enthusiastic about having my outpatient practice, Southold Internal Medicine, join Stony Brook Medicine. As the Director of Addiction Services at Stony Brook Eastern Long Island Hospital, I welcome the Stony Brook Medicine Psychiatry Residency Program, as it will increase the number of trained physicians and specialists available to our patients here on the East End. Together, we will improve our already high standard of patient care."
Dr. Simon attended medical school at SUNY Buffalo and completed his residency in primary care/internal medicine at the University of Massachusetts Medical Center.  
Sally Monahan, NP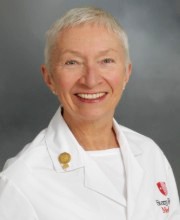 Sally Monahan graduated from Hunter Bellevue School of Nursing Gerontological Nurse Practitioner Program summa cum laude in 1997. She proceeded to receive both her post master's certificate as a Family Nurse Practitioner in 1999 and a Psychiatric Nurse Practitioner in 2015 from SUNY Stony Brook. She is board-certified in all three disciplines.