Listen. Learn. Laugh. Share.
Saturday, September 28, 2019
8:30 am to 2 pm
Advanced Specialty Care
500 Commack Road, Commack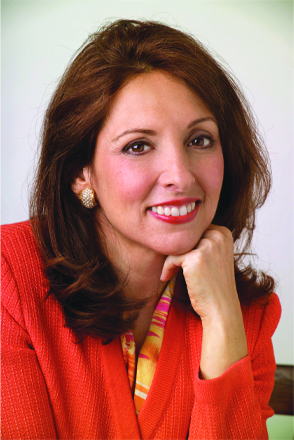 Keynote speaker:
Marci Shimoff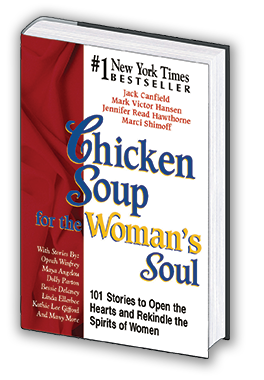 ---
New York Times bestselling author and world-renowned transformational leader Marci Shimoff is the co-author of six books in the biggest self-help book phenomenon in history — the Chicken Soup for the Woman's Soul series, as well as the author of the international bestsellers Happy for No Reason and Love for No Reason.
Specializing in the unique struggles and opportunities that women face, Shimoff discusses powerful techniques to establish deep and authentic happiness and well-being.
The event kicks off with 11 Stony Brook Medicine experts sharing the latest information, research and thinking about topics that concern women most. Stony Brook's healthcare professionals will also be on hand providing information at exhibit tables on many topics. 
Registration and Continental Breakfast — 8:30 to 9 am
Session One Seminars — 9 to 9:40 am
Session Two Seminars — 10 to 10:40 am
Session Three Seminars — 11 to 11:40 am
Box Lunch — noon to 12:45 pm
Keynote Address — 12:45 to 1:45 pm
Conclusion — 2 pm
Session One — 9 to 9:40 am

Avoiding Common Heart Health Mistakes
Speaker: Brittany Kickel, RN
Chest Pain Coordinator, Stony Brook University Heart Institute

Women who consider themselves healthy are more apt to ignore the symptoms of heart disease because they might not think it could happen to them. Find out which heart health mistakes apply to your life, and how you can take steps to avoid them. And, learn about the more subtle variations in a woman's heart, and how these distinct differences can have important health effects when it matters most.

 

Coping with Changes in Eyesight as We Age
Speaker: Sarah B. Weissbart, MD 
Ophthalmologist, Cornea and External Disease Specialist, Stony Brook Medicine  

Do you feel like your vision is not what it used to be? Do you ever wonder if these changes are a normal part of aging or not? Eyesight changes throughout a person's life. Learn about various conditions and treatment options that affect people, particularly women, as they age.

 

Getting a Grip on Hand Pain and How to Treat It 
Speaker: Anne Marie Meo, DO
Orthopaedic Surgeon, Fellowship Trained in Hand and Wrist Surgery, Stony Brook Medicine

Aches, pains and discomfort of the hands can be caused by a variety of conditions. Don't believe everything you read on the internet: Not all hand ailments require surgery. Learn more about the signs and symptoms of these conditions, including arthritis, tendonitis and nerve compression syndrome. Dr. Meo will discuss the reasons you may be suffering with hand pain and treatments available to help relieve that pain.

Session Two — 10 to 10:40 am

Breast Cancer: The Importance of Early Detection, Eating Well and Exercise
Speakers:
Anastasia Bakoulis, DO
Breast and Oncologic Surgeon, Stony Brook University Cancer Center

Jennifer Fitzgibbon, MS, RDN, CSO, CDN
Registered Oncology Dietitian, Stony Brook University Cancer Center

Denise Dahlgren, MS, PT
Physical Therapist and Certified Lymphedema Therapist, Stony Brook Medicine

While there is no guaranteed path to perfect health, medical professionals promote a healthy lifestyle, including regular exercise and a nutritionally balanced diet, to ward off disease. When applicable, screening results for certain illnesses can be the reason to provide treatment as early as possible. Learn tips to improve eating habits and ways to incorporate more physical activity into your daily routine. Discover the various ways to detect breast cancer in its earliest stages, when treatment can be most effective.

 

 

 

Take Control of Your Bladder Health
Speaker: Lauri Budnick, MD, FACOG
Urogynecologist/Female Pelvic Medicine and Reconstructive Surgeon, Stony Brook Medicine

Are you familiar with every bathroom on Long Island? Do you arrange your daily activities based on convenient bathroom locations? Have you experienced bladder accidents? Dr. Budnick will discuss a variety of bladder conditions that plague so many women, describe what is happening during these conditions and offer options for individualized treatment.

What Women Need to Know About Colorectal Cancer
Speaker: Jill C. Genua, MD, FASCRS, FACS 
Colorectal Surgeon, Stony Brook Medicine

Almost every woman at some point will ask themselves the following questions: Do I need to see a doctor for this pain? Do I need a colonoscopy? Am I at risk for colorectal cancer? Others may be wondering: Do I have irritable bowel syndrome or is it something more? Dr. Genua will share the latest advances in cancer prevention, along with recent trends, and current research on the cause of this disease. Learn about the risk factors associated with colorectal cancer, as well as the screening options and testing that are available today to get the answers you need to maintain a healthy digestive system.   

Session Three — 11 to 11:40 am

Alcohol Consumption as You Age
Speaker: Richard N. Rosenthal, MA, MD 
Director of Addiction Psychiatry, Stony Brook Medicine

Although problems with alcohol occur less frequently in older adults, they still occur and have the potential to increase as we live longer. Alcohol use disorders in older people are associated with widespread impairments in physical, psychological, social and cognitive health. However, women don't have to have a diagnosis of an alcohol use disorder in order to experience drinking's negative consequences. So, how do you know if your drinking behavior places you at risk, and what are the generally accepted limits that are not hazardous? Dr. Rosenthal will discuss the risk factors related to alcohol consumption for women as they age and offer sensible approaches to screening and intervention for alcohol-related problems.

 

Is Memory Loss Part of Normal Aging?
Speaker: Nikhil Palekar, MD
Director of Geriatric Psychiatry and Medical Director, Center of Excellence for Alzheimer's Disease, Stony Brook University Neurosciences Institute

Learn to recognize the differences between changes that occur as part of normal aging and those that might indicate a cognitive disorder such as Alzheimer's disease. The rate of Alzheimer's increases with age, and as women typically live longer than men, more women tend to develop the disease. Dr. Palekar will discuss the importance of early diagnosis and intervention in slowing the progression of memory loss and how Alzheimer's can be affected by hormonal changes associated with menopause. He will also share information about lifestyle changes that have shown to have a positive effect on slowing the progression of memory loss.

Weight Loss and a Healthy Heart
Speaker: Konstantinos Spaniolas, MD, FACS, FASMBS 
Associate Director, Stony Brook Bariatric and Metabolic Weight Loss Center, and Specialist in Bariatric and Foregut Surgery, Stony Brook Medicine

Excess weight is linked to diabetes, elevated cholesterol and high blood pressure — all conditions that ultimately can have a profound impact on one's heart health. Learn how different weight-loss therapies can help reverse these conditions, improve your health and prevent the risk of future cardiovascular disease.

   Photographs and/or video taken during the course of this event may be used in future advertising and promotion of Stony Brook University and/or Stony Brook Medicine.

For accessibility-related accommodations, please call (631) 444-4000.