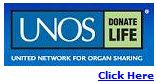 Proper nutrition is a critical element in the successful outcome of your kidney transplant. Stony Brook University Hospital, apart of Stony Brook Medicine, Transplant Service offers pre and post transplant nutritional counseling as well as having a nutritionist visit you during your hosptial stay. It is important to remember that the healthier you are going into the surgery the better the chances are for a positive outcome. Click here for more information about Pre and Post Transplant Nutrition.
While you are awaiting your renal transplant you should follow the special dietary presecription recommended by your nephrologist. You may be advised to modify your intake or macronutrients (protein, carbohydrate, fat) calories, fluids, vitamins and minerals(calcium, phosphouus, potassium, and sodium). It is important to follow the the recommended diet, take your prescribed vitamin and mineral supplements and routinely review your laboratory results with your physician and/or registered dietitian.
If you have Chronic Kidney Disease (CKD) and are not on dialysis you will be given a special diet based on your individualized needs. The diet is designed to prolong your kidney function and prevent the buildup of fluids and wastes in your system. At a minimum, your protein requirements will be based on your body size and kidney function. A registered dietitian will instruct you on the amount of high biological value protein you should eat daily along with the amount of carbohydrates and fat you need to provide adequate calories to maintain your health.
If you have diabetes, optimal blood sugar control is also recommended to help preserve kidney function.
If you have CKD and are on hemodialysis or peritoneal dialysis you should work very closely with your dialysis center's dietitian. Following your recommended diet carefully and taking your vitamin and mineral supplements and staying fit will keep you healthy as you await your transplant.
Monitoring your fluid intake is important. Foods that meld at room temperature are considered fluid. Some foods have very high water content and a percentage of their volume needs to be considered as part of your daily fluid intake.
Maintaining a healthy weight is important. If you are overweight or obese, maintenance of a 10% weight loss has been shown to improve your health by significantly improving your blood pressure, blood sugar, cholesterol and triglyceride levels. Obese pre kidney transplant patients and living donor are strongly encouraged to loose weight prior to the transplantation surgery. Body Mass Index (BMI) is a measure of body fat based on height and weight. BMI is a tool to help determine an approximate healthy weight for you.
BMI Categories
Underweight <18.5
Normal Weight 18.5-24.9
Overweight 25-29.9
Obese 30-39.9
Morbid Obesity >40
Click here to calculate your BMI and review BMI tables http://www.nhlbisupport.com/bmi/.
A comprehensive weight loss plan will include diet therapy, physical activity and behavior therapy. A realistic weight loss goal is a one to two pound loss each week over a six month period.
Initially after the transplant, your physician and registered dietitian will work closely with you to individualize your diet prescription. During the healing process, it is recommended to increase your protein intake. Once good urine output is achieved from the transplanted organ,drinking liberal amount of fluid is essential to maintain good hydration and protect the viability of the transplant.
The long-term post-transplantation diet recommendations include decreasing the protein intake to the Dietary Reference Intake (DRI), following the medical nutrition therapy diet recommendations for all underlying conditions(reduced sodium for patients with hypertension, carbohydrate counting for patient with diabetes), following the food pyramid guidelines for nutritional intake and exercise, maintain a healthy weight and maintain food safety guidelines while dining out and at home. Click here to review the food pyramid guidelines http://www.mypyramid.org/inside.php
During your hospital stay your meals will be specially prepared for you by our chefs and delivered by our distinguished dining room service ambassador. Click here to review our patient distinguished dining program hours of operation and menus http://www.sbumcdining.com/
Click here for more pre and post transplant nutrition information http://www.kidney.org/
Click here for additional nutrition information from the American Dietetic Association http://www.eatright.org/
CONTROLLING YOUR FLUID INTAKE<>
You are allowed __________ mL (_________ 8 oz cups) fluid per day (24 hours)
WHAT ARE FLUIDS?
Anything that is liquid at room temperature counts as part of your fluid allowance. The following food and beverages need to be measured and counted as fluid:
Gelatin
Ice Cubes
Popsicles

Ice Cream
Sherbet
Alcohol
1/2 cup custard contains 3 oz fluid
1/2 cup pudding contains 2 1/2 oz fluid
1 cup yogurt contains 6 oz fluid
1/2 cup hot cereal contains about 3 oz fluid
3 oz maple syrup contains 1 oz fluid
MEASURING FLUID INTAKE
Cups and glasses vary in size and rarely hold exactly 8 ounces (one cup). Measure the capacity of the cups and glasses you use at home, and mark on the bottom with dark fingernail polish the number of ounces each holds.
To monitor your fluid intake, keep a one quart measure next to the kitchen sink. When you drink something, pour an equal amount of fluid into the measure. By doing this and by knowing the total amount of fluid you are allowed in the day, you can see how much fluid you have consumed.


CONVERSION TABLE
| | | | | |
| --- | --- | --- | --- | --- |
| 4 cups | = | 1 quart (960mL) | = | 2 pounds |
| 2 cups | = | 1 pint (480 mL) | = | 1 pound |
| 1 liter | = | 1000 mL | = | 32 ounces (1 quart) |
| 1 cup | = | 240 mL | = | 8 ounces |
| 1/2 cup | = | 120 mL | = | 4 ounces |
| 1/3 cup | = | 80 mL | = | 3 ounces |
| 1/4 cup | = | 60 mL | = | 2 ounces |
| 2 tbsp. | = | 30 mL | = | 1 ounces (medicine cup) |
| 1 tbsp. | = | 15 mL | = | 1/2 ounce |
HINTS TO HELP YOU CONTROL YOUR FLUID INTAKE
Drink only when thirsty. Do not drink from habit or to be social.
Many people find ice more satisfying then the same same amount of water, since it stays in the mouth longer. You should know how much fluid your ice cubes provide. To determine this, measure the amount of fluid used to fill an ice cube tray. Measure your ice allotment for the day and store in a special container in the freezer. You may also substitute frozen berries, grapes, and popsicles for ice. One double stick popsicle = 1/4 cup fluid.
Use small glasses for beverages, such as juice or "rocks" glasses. Put tumbler away.
Use glasses with stripes and be more accurate about measuring the amount of fluid you drink.
Use tea or coffee cups for hot beverages, not coffee mugs.
One standard tea cup hold 6 fluid ounces = 180 mL = 3/4 cup.
Fill coffee cups half-full
TO DECREASE YOUR DESIRE FOR LIQUIDS
Put lemon juice in ice cubes. Use half a lemon per tray of water.
Avoid foods high in sodium.
When thirsty, try eating something like bread and margarine with jelly. Often the sense of thirst is really the sensation of having a dry mouth, and food may alleviate this feeling.
Try to keep yourself as busy as possible.
If you have diabetes, high blood sugar will increase your desire for liquids. It is your advantage to seek the assistance of your physician and dietitian for good diabetes control.
HOW TO QUENCH YOUR THIRST
Try sliced lemon wedges to stimulate saliva and moisten a "dry mouth".
Use sour and tart hard candies and chewing gum to moisten your mouth. (These increase the flow of saliva)
"Skittles" is an example of a thirst-quenching candy. Quench is an example of a thirst-quenching gum. It is available in sporting goods stores and some pharmacies.
Lemon drops are also beneficial (if you are diabetic, use sugar free lemon drops).
Rinse your mouth with water, but don't swallow.
Try eating allowed fruits and vegetables ice cold between meals.
Brush your teeth more frequently.
Use mouthwash swish and spit - don't swallow!

TO MAXIMIZEE YOUR CALORIES INTAKE (Not for diabetics)
Try to get the most nutrition from your allowed fluids. Drink fluids with calories such as juice, Kool-aid, fruit drink and regular soda. Fluids to limit (since they don't provide calories) are coffee, tea and water.
Freeze beverage with calories (fruit juice, Kool-aid, lemonade) into ice cubes instead of using water.