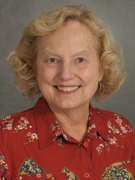 Section Head: Mary Andriola, MD
---

Our team will evaluate for learning and attention deficit-hyperactivity disorders through extensive physical examination, neuropsychological testing, electroencephalogram (EEG), and magnetic resonance imaging (MRI). We offer education on behavior modification strategies, appropriate work and school learning environments and medications when indicated. Education forms and questionnaires for home and school assessments and recommendations for work and school accommodations are routinely made.

Children and adults will undergo an extensive initial evaluation by one of our physicians and neuropsychologist with routine follow-up visits with our nurse practitioner.
To make an appointment please call: (631) 444-2599

Please inquire about our ongoing clinical trials during your visit.