A TRADITION OF EXCELLENCE
Board-certified cardiologists in a wide range of specialties
Continuing medical education
State-of-the-art imaging equipment
Congestive heart failure management
Electronic health records
North Suffolk Cardiology has always been one of the first practices on Long Island to add the newest state-of-the-art imaging equipment and technology. We are committed to continuing the medical education of our physicians to ensure the highest quality results for our patients. This includes bringing onboard some of the best-trained, certified cardiologists in a wide range of specialties as well as specialists in managing our increasingly growing congestive heart failure population. It also means using electronic health records (EMRs), which provide you with a higher quality of care because all of the medical professionals treating you have the same medical information about you at their fingertips.
FULL-SERVICE APPROACH
North Suffolk Cardiology provides you with wide-ranging expertise, state-of-the-art technology, four convenient office locations, and hospital settings depending on your needs, our full-service practice provides you with cardiovascular care in several subspecialties including:
Non-invasive cardiology (diagnosing and treating with medications)
Vascular medicine (for diseases related to one's blood vessels)
Cardiac electrophysiology (treating electrical activities of the heart with such devices as pacemakers and implantable cardiac defibrillators)
Interventional cardiology (minimally invasive procedures such as angioplasties, stents and cardiac catheterization, percutaneous coronary interventions, and electrophysiologic procedures)
Women's cardiovascular health (including pregnancy-related issues such as diabetes and hypertension)
Cardiac Device Management Center (for diagnostic and therapeutic procedures including electrophysiology studies, ablations, and device management of pacemakers and defibrillators)
A REGISTERED DIETITIAN & OTHER LICENSED HEALTH PROFESSIONALS ON-SITE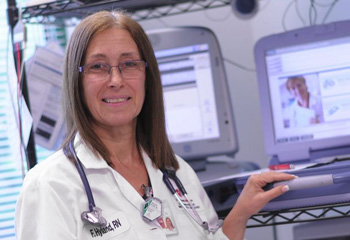 Our registered dietitian is here to help you learn about and embrace healthier eating habits for your cardiovascular health and offers the following services:
Medical nutrition therapy and behavior management
Individual patient-specific nutrition counseling
Assistance with therapeutic lifestyle changes
Coaching to help patients adhere to and comply with dietary requirements
Individualized meal planning
We also have licensed allied health professionals on staff who are experts in the fields of nuclear medicine, nursing and vascular ultrasound to assist our cardiovascular specialists with diagnosing and treating you.