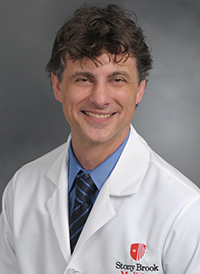 Dr. Verga provided compassionate cardiac care at North Suffolk Cardiology for more than ten years. He was known as a thorough physician with an excellent bedside manner and commitment to his patients and community. He will be missed dearly and remembered for his exceptional kindness and patience.  
 
He was a lifelong New Yorker, and from a young age, he knew he wanted to be a physician. Dr. Verga graduated from Northport High School and earned his medical degree at New York University Grossman School of Medicine.
 
Dr. Verga was the first physician on Long Island to perform the LARIAT (left atrial appendage suture exclusion procedure for atrial fibrillation). As a doctor, he believed in a minimally invasive, patient-centered, preventive approach to cardiac care.
 
"A doctor should listen carefully and understand the patient's concerns. A patient-first approach requires a clear and honest discussion with patients and their families about different prevention and treatment options. Transparency is the cornerstone of patient-centered cardiac care," said Dr. Verga.
 
Dr. Verga took pride in his work and cared for his patients deeply. His passion for medicine and serving the cardiac community was apparent in all he did as a physician.