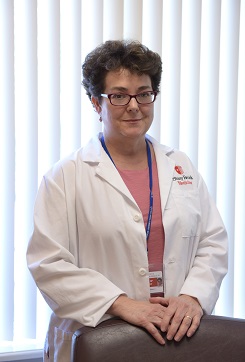 National Board Certification NCC in Women's Health Care.
Member of Sigma Theta Tau (1995).
Medical ICU New York University Medical Center (1986-1987).
Labor & Delivery RN Morristown Hospital (1987-1995).
Ob/Gyn Nurse Practitioner in both private and clinic settings for five years prior to joining HGOPC in March 2000.
NAMS - Certified Menopause Clinician and Educator (2003).
Areas of Special Interest: Adolescent Gynecology, Care of the Perimenopause and Menopausal Female.
Member of NPWH - Nurse Practitioners Of Women's Health, ARHP - Association of Reproductive Health Professionals, NAMS - North American Menopause Society, National Association Of Nurse Practitioners.
Education and Training:
New York University 1983 - BA, Biology, 1986 - BSN
University of Pennsylvania Graduate School of Nursing 1995 - MSN - Health Care of Women Nurse Practitioner