General Manager of Retail Operations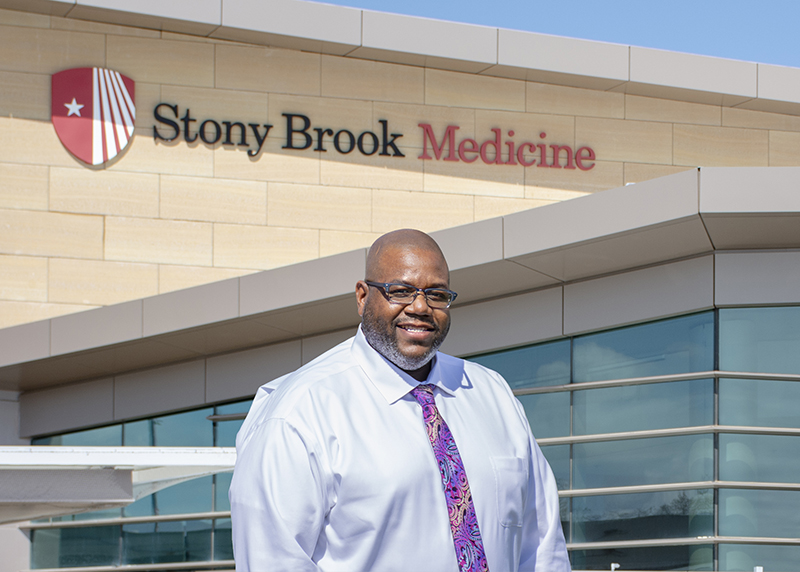 Terance Jadhad Lee has been in the food service industry for almost twenty years. He has devoted his entire career to hospitality. He earned his Culinary Arts Professional certification at the Essex County Vocational School, where he mastered the areas of institutional food service, culinary arts, hospitality, baking and pastry making. This training gave him hands-on experience working in full-service restaurants, commercial bake shops, professional table service, front-of-the-house management, banquet and catering services and expertise in industry standards, safety and quality workmanship.

Currently, Mr. Lee works for the Faculty Student Association (FSA) at Stony Brook University Hospital as the general manager of retail operations, managing all aspects of patient, guest, visitor and employee foodservice operations. These venues include a restaurant cafeteria for employees and visitors as well as retail locations such as Convenience at the Brook, Jamba Juice, Starbucks, Panera Bread and the gift shop. Terance is leading the team through a multi-million dollar renovation of the Marketplace Café.

Mr. Lee recently received Food Management's Foodservice Hero 2021 award because he has gone to extraordinary lengths during the pandemic by going beyond the call of duty to serve patients, employees and visitors, making their day better every chance he gets.
---
Featured articles:
---