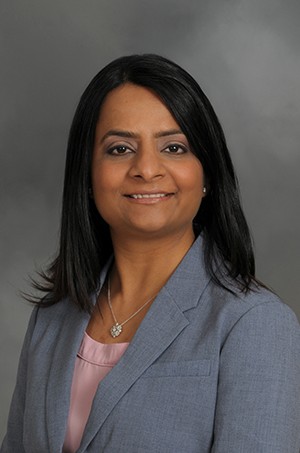 Dr. Patel is a board-certified pediatrician with over eight years of experience practicing on Long Island. Dr. Patel completed her residency training at Metropolitan Hospital/New York Medical College as Chief Resident. Dr. Patel maintains privileges at Stony Brook Children's Hospital and Southside Hospital.
She practices general pediatrics with special interests in pediatric behavioral health and mental health concerns. She has significant experience working with children with ADHD, anxiety, depression and special needs. She believes the role of a pediatrician is to not only take care of a child's physical health but their overall well-being, including promoting a child's best health with evidence-based medicine. She is a compassionate and dedicated woman who feels strongly in making a difference with each patient under her care treating them with kindness, caring, and respect.
Dr. Patel enjoys travel, spending time with her family and is the proud mom of a 13-year-old son and an 8-year-old daughter. In her spare time, Dr. Patel believes in volunteer work and is likely to be found at many service events in her community, such as Toys For Tots, soup kitchens, food drives, and blood drives. She believes that a community is stronger when its members remain committed to each other.