Creating an Account
Whether you are registering a new patient or your children are existing patients, you need to create a web portal account before you can use the site. For existing families in the practice, this will give you access to your childrens' records online. If you are new to the practice, this will allow you to register your children as patients of the practice.
This tutorial describes how to create a web portal account.
1) On the Homepage, click on "Create Account".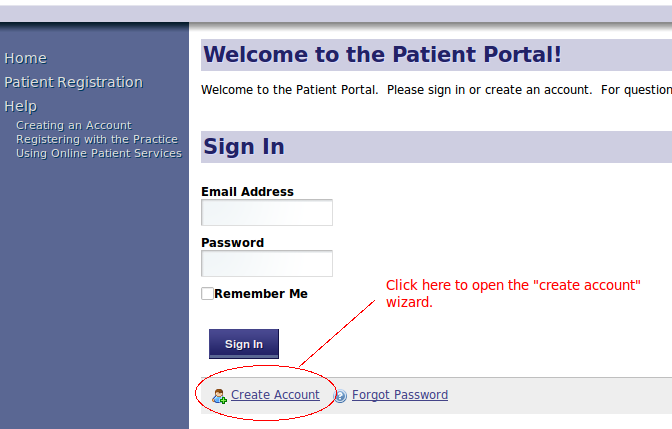 2) On the "Create Account" page, fill in your details.
Note that if you are already registered with the practice, you must use the email address that the practice has on file to link you to your patients.
Click on the "Save" button to create your account.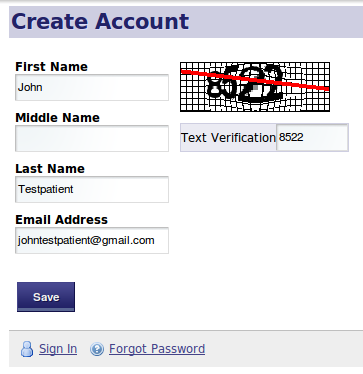 3) After you have created your account, a temporary password is emailed to you. This is a security measure designed to protect the privacy and integrity of patient records. It may take up to 20 minutes to receive your temporary password.
4) Retrieve the password that was emailed to you. Please be sure to check your spam folder.

5) On the Home page, sign in using your email address and the password that was emailed to you.
When you first login, you will be prompted to change your password and set a reminder question. Please choose a strong password.