About Us
We take pride in providing evidence-based pediatric care from birth to 18 years of age. We have been serving the Setauket community and surrounding areas for more than 30 years and continue to provide comprehensive, compassionate care to our patients and their families.
---
Our Physician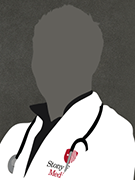 Irwin L. Schwartz, MD, FAAP
Dr. Schwartz attended medical school at the Catholic University of Leuven in Belgium and completed his residency in pediatrics at Mount Sinai Hospital in New York City. He completed a fellowship in developmental pediatrics at the UNC Medical Center in Chapel Hill, North Carolina, and at the Rose F. Kennedy Children's Evaluation & Rehabilitation Center at the Albert Einstein College of Medicine in Bronx, New York.
"As a staff pediatrician at Stony Brook University Hospital and a pediatrician in the community for over 30 years, I am happy to be part of the Stony Brook Medicine network," said Dr. Schwartz. "My staff and I have always strived to deliver excellent care to our pediatric and adolescent patients. We are excited about this partnership, and as always, will continue to provide excellent and personalized care to our patients."