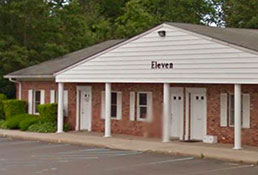 Dr. Alexea Gaffney-Adams
2500 Nesconset Hwy
Bldg 11D
Stony Brook, NY 11794

Phone: (631) 689-7899
Office Hours:
Monday: 10:00 am to 4:00pm
Tuesday 10:00pm to 4:00 pm
Wednesday: Closed
Thursday: 10:00 am to 4:00pm
Friday: Closed
If you are a new patient, we ask that you arrive at least 15 minutes early to fill out necessary paperwork. Paperwork may also be mailed to you in advance to facilitate the process. We also ask that you provide us with as much medical information as possible.